Writing Articles Can Help You Improve Your Trade Show Results.
Writing Articles Can Help You Improve Your Trade Show Results.: Assume you're a wedding photographer who covers weddings within a 150-mile radius.
Writing and distributing articles is well known among Internet marketers as one of the most significant and cost-effective ways to promote products and services to a large audience.
If you work in a trade show or event marketing, you can significantly use this strategy to enhance your event marketing efforts.
Assume you're a wedding photographer who works within 150 miles of your workplace or home.
You're careful about the weddings you photograph because, to be honest, some pay more than others. So you want to strengthen your carefully crafted image.
Your image is that of a photographer who is more imaginative and produces higher-quality work than the typical wedding photographer.
Attending two or three unique wedding fairs organised each year in different cities in your target area is one of the most effective ways to promote your services.
These fairs are a terrific approach to reach the "above average" customer you want to attract because they are expressly focused on couples that want "something special" (i.e. are willing to spend more money).
This a fantastic opportunity to bolster your unique image.
This is an excellent opportunity to improve your image by creating and posting articles regarding wedding photography. Of course, you must ensure that your articles do not sound too self-promotional.
You may, for example, publish an article titled "Do your wedding photos differently" that discusses several approaches and settings you can employ.
Or "Wedding photography throughout the previous 50 years" or "Should your photographer choose your wedding outfits?" "5 secret sites for your wedding photos", or "The perils of becoming a wedding photographer".
If you apply your imagination, there is no limit to the number of unique and entertaining stories you may create.
An intelligent article marketing campaign includes at least three or four articles prepared and sent shortly before your marketing cycle's peak hours.
How should you distribute your articles?
Your goal with these articles is to establish a name for yourself while gaining much free attention.
The more widely your articles are distributed, the more potential customers you will reach, so feel free to get your articles out there.
The simplest method is to post them on your website. Make an article section and include articles from non-competing writers.
This will make your website a helpful resource for potential clients and improve your image in their eyes.
Second, think about sending your story to local print media.
Some will likely publish it if it is intriguing enough and not simply for self-promotion.
The most crucial thing is that you come up with an intriguing angle. Consider the readers and write for them. Some publications even offer dedicated sections where you can contribute, such as weddings, home renovations, autos, the outdoors, and sports.
Third, if you attend trade shows, deliver your materials to the event organisers. They may have published a trade show programme and are searching for interesting material to help them expand their programme.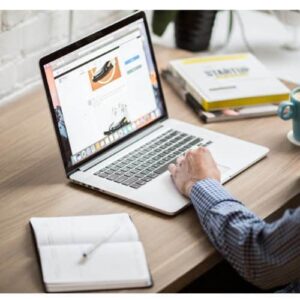 Internet-based distribution
If you're only interested in local clients, you might think the Internet is overkill. But that's where you're mistaken.
For terms like "wedding photography Lexington," "Lexington auto refurbishment," or "kitchen renovation in Lexington," search engines will locate you quickly.
This will achieve three goals.
First and foremost, many individuals will read your articles on those websites.
Second, other websites interested in your issue will republish your content, bringing it to an even larger audience.
Finally, major search engines will examine and index your article so that it appears in search results.
Make use of an article writing service.
You may feel uncomfortable writing your articles and believe it would take too long to publish them yourself.
In that scenario, you should hunt for a dependable service that can handle both. You'll be astonished at how many writers and promoters are willing to work for you.
Look for a service with a proven track record.
They should show you examples of their work and offer a fair sense of where they intend to disseminate your content.
As with most specialised tasks, you are hiring an expert is likely to be far more efficient than attempting to do it yourself.
The post Writing Articles Can Help You Improve Your Trade Show Results. appeared first on https://gqcentral.co.uk