Which of a handyman's services is sought after the most? : As homeowners look for ways to cut costs on home repairs and maintenance, handyman services are experiencing a surge in demand due to this trend. What exactly is a handyman, and which of the services that they provide are the most in-demand ones? In this blog post, we will discuss what handyman services are, which services are the most popular in the United States, and how you can find the best handyman for your needs. By the time you reach the end of this post, you will better understand the services a handyman can provide and how to find the right one for you and your specific needs.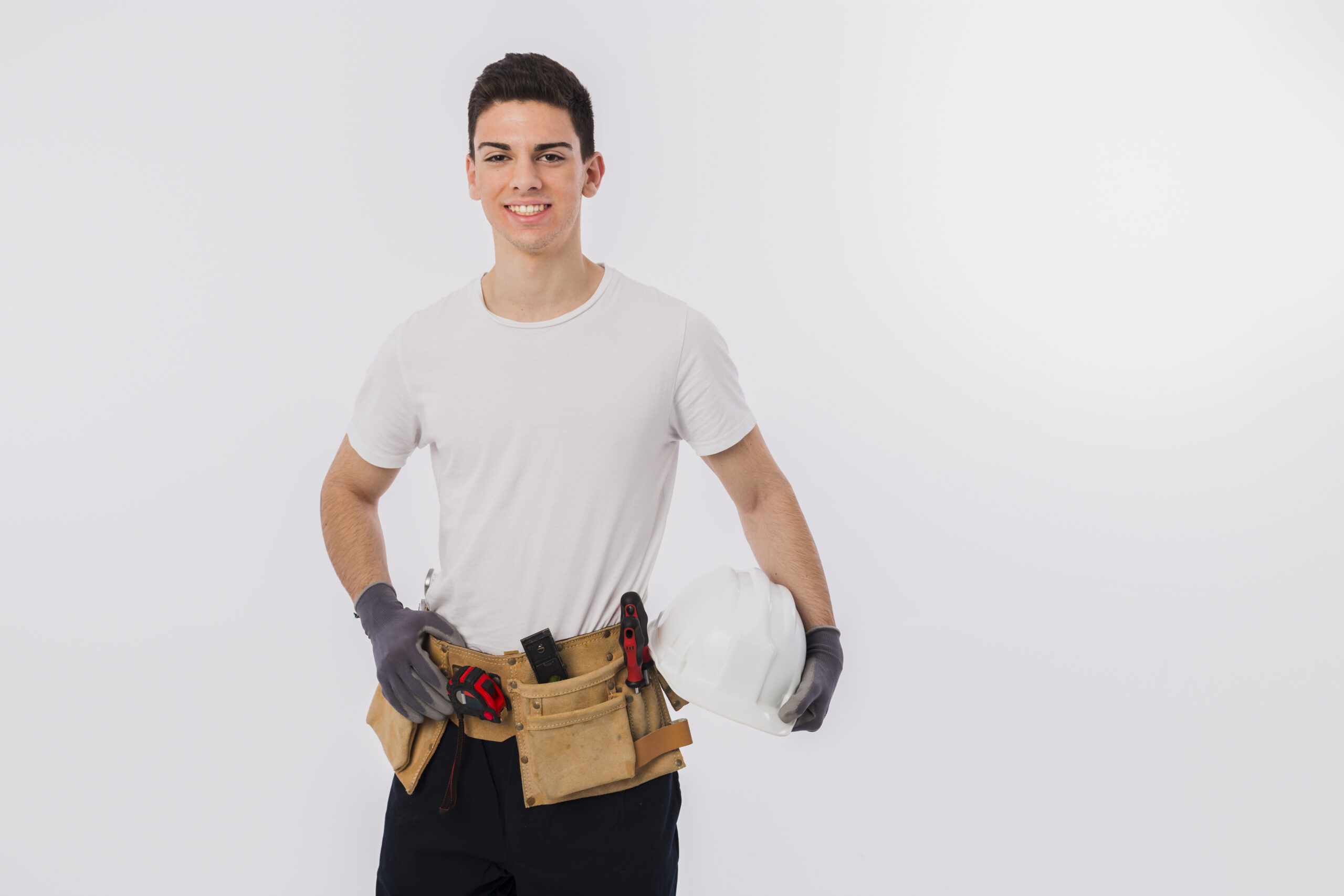 Who Is This "Handyman" Guy?
A handyman is an ideal solution to use if you are looking for assistance with making repairs or improvements to your home. However, what exactly is a handyman? In the following paragraphs, we will discuss what the term "handyman" means and the services these professionals offer. In this section, we will also discuss the most popular services a handyman can provide and how to locate an experienced handyman in your area.
A handyman is someone who helps out around the house by making minor repairs or improvements. They are proficient in various trades, including plumbing, electrical work, painting, carpentry, and maintaining yards. They can also install appliances, repair damage to windows and plasterboard, and perform a great deal of other work around your home or place of business.
Tiling is one of the most popular services handymen provide because it is a simple method that can quickly improve the appearance of any room. Standard home repairs such as fixing leaks or door handles are also common requests. This is because these jobs require specialized tools, which many people cannot access in their homes. Plumbing issues, such as unclogging drains or installing pipes, are also services commonly requested from handymen because they carry all of the necessary tools. Painting rooms or walls is another common request for handyman services due to the time-consuming preparation work that is required before beginning. Fortunately, experienced handymen have years of experience, which allows them to know exactly what needs to be done.
A qualified handyman can provide a number of other popular services in addition to tiling, plumbing, and painting. Some of these services include electrical work, carpentry, yard maintenance, appliance installation, window repair, gutter cleaning, door installation, and plasterboard repair. Because of the special training required to acquire these skills, it is necessary to seek the assistance of a seasoned professional prior to attempting any work, even if it appears to be straightforward.
Finding an experienced handyman who can meet your needs does not have to be difficult. Many online people offer reasonable prices according to their level of expertise. Some of them will even come out for free consultations before quoting a price on larger projects. If you search online, you should have no trouble finding someone who can meet your needs. Don't forget that references go both ways; before you commit yourself financially, make sure you ask potential contractors about their experience working on projects like yours. Doing so will guarantee that you get quality results every time. References go both ways.
The Most In-Demand Services In The United States
Because there is always something that needs to be done around the house, such as fixing a leaky tap or replacing a broken door handle, handyman services are essential for many households in the United States. Basic home repairs are one of the most common services provided by handymen. These repairs can range from minor plumbing repairs to fixing appliances that aren't working properly to installing cabinets and doors. Handymen can also complete minor electrical repairs, assemble furniture, provide carpentry services, and even assist with painting projects. In addition, they can provide painting assistance. White people are responsible for 58.7% of all handyman services, according to the statistics, followed by Hispanic or Latino people (22.2%), Black or African American people (9.4%), and Asian people (4%). In this industry, the wage gap between men and women has narrowed to the point where, in 2021, women earned 95% of what men earned for jobs that were comparable to what women did. This represents an increase from earlier years. In addition, LGBT-owned businesses make up only 2% of all handyman services, while private companies make up 82% of the industry overall. Hiring a qualified local handyman service is your best bet if you are looking for an experienced professional who can assist you with basic home maintenance tasks such as plumbing work and electrical repair work. If you are looking for someone like this, your best bet is to hire a local handyman service. They will not only be able to cater to your unique requirements but also help you save time by completing any task promptly and effectively.
What services a Handyman Can Provide and Which Services Are in High Demand
Handymen provide services to businesses and homeowners that are extremely valuable; however, what kinds of services do handymen provide? They are able to replace cracked tiles, perform minor plumbing repairs, assemble furniture, paint walls, and trim work, hang items on walls or ceilings, fix broken door knobs or locks, and much more. They can also repair broken windows, install new fixtures, handle plumbing and gutter repairs, replace broken windows, install new fixtures, handle plumbing and gutter repairs, replace cracked tiles, and perform minor plumbing repairs. In many cases, it is preferable to hire a handyman with the appropriate set of skills rather than attempt to solve problems on one's own, as handymen are able to solve problems more quickly while also providing more cost-effective solutions. It is essential to remember that, compared to attempts at doing the work oneself, hiring a skilled professional for larger or more complicated projects will guarantee quality craftsmanship and better results. Think about looking for someone with experience performing tasks similar to yours, and check to make sure that appropriate safety precautions have been taken for certain projects, such as installing electrical wiring or fixing plumbing issues. You can have peace of mind knowing that your project will be carried out in a secure manner and with excellent results at prices that are competitive when you hire a professional handyman service.
Finding the Right Handyman for Your Preferences and Requirements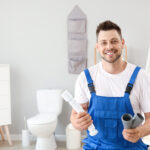 Do you require the assistance of a reliable and trustworthy handyman for the tasks that you have around the house? However, suppose you adhere to the advice provided in this article. In that case, you will be able to select the most qualified individual for the position you are trying to fill, even though finding the ideal candidate for the job can be challenging.
When looking for a trustworthy handyman, paying attention to the types of services each candidate offers is essential. Handymen typically provide various services, including anything from painting and plumbing to carpentry and electrical work. Some handymen even offer all of these services under one roof. It is essential to evaluate prospective contractors; as a result, it is best to research their credentials, ask for referrals, and verify that they meet the project's requirements. You can also select a provider that is suitable for your financial constraints by comparing the prices of the various services offered by the various businesses. This can help you choose the best provider for your needs.
In addition to the procedures described above, it is essential to ask a potential handyman about their experience, whether they offer guarantees or warranties on their work, and how familiar they are with the typical issues that can be found in the area. In addition to providing information about the level of quality and dependability of their customer service, researching the reputation of potential businesses on the internet can provide additional information.
Follow the guidance provided in this article for locating a handyman service provider who is dependable and experienced. You can be confident that you won't encounter problems while working on your home improvement projects. This gives you the ability to work on your home with complete peace of mind.
As a conclusion
Handyman services are a fantastic way to simplify and reduce the cost of completing home maintenance and repairs. This article provides a definition of a handyman, discusses the most common services provided by handymen, and provides advice on how to find the right handyman for your needs. Experienced handymen can provide quality results at competitive prices for a wide range of home repair tasks, from simple tasks such as fixing leaks or door handles to more complex tasks such as electrical wiring or plumbing issues. Ultimately, you can ensure that your project will be completed quickly and safely by researching and locating a provider with a lot of experience and receiving positive reviews for their customer service.
The Article Which of a handyman's services is sought after the most ? First Appeared ON
: https://ad4sc.com