The Essential Plugins for a WordPress Website
The Essential Plugins for a WordPress Website: WordPress is capable of many things, but one of its most vital assets is its adaptability.
If you want to add a bit extra functionality to your website, many plugins are available to help you.
As a web developer, I recommend the essential WordPress plugins.
I'll make a list as comprehensive as possible by including the name and the features.
I've done my best to keep this list organized and given a little summary for each plugin.
Before using any plugin, I strongly advise you to read the documentation and visit the help forums.
So let's get this party started!
anti-spam software
Akismet is a service that guards against spam comments on WordPress blogs.
Akismet, a free plugin, protects millions of websites against thousands of spam comments per day.
.
Akismet uses the Akismet web service to determine whether or not your comments are spam.
If a remark appears to be spam, Akismet is notified, and the comment is moved to the spam section to prevent it from happening again.
Spam filtering is excellent, with a 99.9% success rate in catching spam.
WP-Optimize
This plugin compresses all of your photos, reduces the size of your CSS and JS files, and removes any unneeded plugins.
WP-Optimize also cleans your database, removes broken links, and examines your RSS feed, among other things.
This plugin is suggested for WordPress newcomers.
Several visits:
By measuring the number of visitors to your website, you may determine which pages are the most popular and which have the highest bounce rate.
Sources of traffic:
You can measure the efficiency of your SEO efforts by analyzing where your visitors are coming from.
Bounce rate:
A high bounce rate indicates that visitors must find your website's content engaging enough to stay.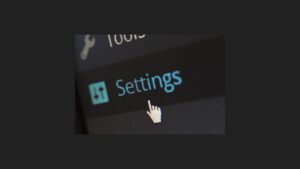 WPForms
WPForms is an effective WordPress plugin that makes designing and publishing beautiful forms simple.
The plugin has many customization options and pre-built integrations to help you easily customize your forms.
UpdraftPlus
UpdraftPlus is a simple WordPress backup plugin that safeguards your WordPress website against data loss.
You can back up your database and files, schedule backups, and recover backups with UpdraftPlus.
Backups can be created using UpdraftPlus and stored on your server, computer, or in Dropbox.
Yoast SEO Plugin
The Yoast SEO plugin assists you in creating better content. It examines your pages and posts and provides thorough advice for improving your on-page SEO.
The Yoast SEO plugin examines your on-page content, including your H1 tags, title, image alt text, and focus keyword. It determines whether or not search engines can find your article or page.
The plugin also checks for optimized titles, meta descriptions, and H1 tags.
WordPress Enhanced Caching (WP EC)
WordPress users will be familiar with the WP Super Cache caching plugin.
Instead of producing pages on the go, WP Super Cache delivers the static version of your blog to visitors.
Add headers and footers.
With this feature, you may add custom headers and footers to any post, page, or custom post type.
You can include your HTML, CSS, PHP, or other code. The plugin's operation is straightforward.
Wordfence safety
Wordfence Security is a robust WordPress firewall. This plugin watches your website and detects and prevents unwanted traffic and bots.
Wordfence Security includes several security features, including login security, a firewall, blocking, DDoS defence, etc.
Elementor
Elementor is a famous WordPress page builder.  You may use widgets, sliders, forms, buttons, photos, and other elements to create unique layouts and designs using Elementor Page Builder.
jetpack
Jetpack, available for free at WordPress.com, is one of the most widely used plugins for the WordPress content management system.
Jetpack allows you to secure your website, connect it to social media, add comments and contact forms, increase user activity, and improve website performance.
Google XML Sitemaps
Google XML Sitemaps creates an XML sitemap for your website, making it easier for search engines to crawl. The plugin can automatically inform search engines when you publish a new article or page.
WP Smush
Using lossless data compression technologies, this plugin optimizes your photographs without sacrificing their visual quality.
Finally, there are numerous vital plugins that you should have on your WordPress website.
The plugins described in this post are only a few of the most popular, and they will assist you with various jobs.
If you still need to utilize these plugins, it's time to start!
The post The Essential Plugins for a WordPress Website appeared first on https://gqcentral.co.uk