Texas may be known for its oil wells and cattle ranches, but the state has a thriving art scene that should not be overlooked. From world-renowned museums to quirky galleries and street art, Texas has something for every art lover.
One of the most prominent art institutions in Texas is the Museum of Fine Arts in Houston. Founded in 1900, the museum boasts a collection of over 70,000 works of art, ranging from ancient to contemporary art. The museum's collection includes pieces by Vincent van Gogh, Claude Monet, and Jackson Pollock, among others. In addition to its permanent collection, the museum hosts traveling exhibitions and special events throughout the year.
Another must-visit art destination in Texas is the Menil Collection in Houston. Founded in 1987, the museum is known for its impressive collection of Surrealist and Abstract Expressionist art, as well as its collection of African, Pacific Island, and Native American art. The museum's founders, John and Dominique de Menil, were passionate collectors who believed that art should be accessible to everyone, and their vision is evident in the museum's free admission policy.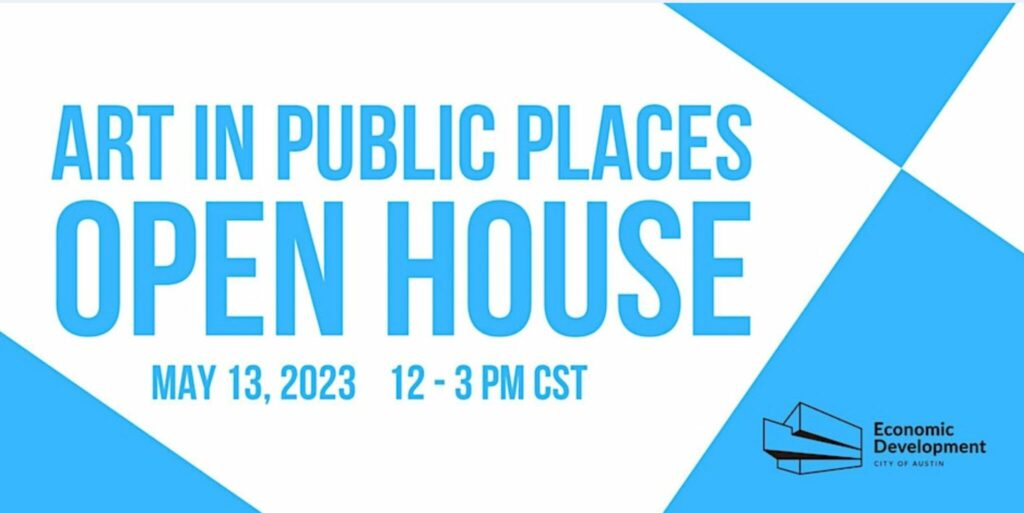 The Dallas Museum of Art is another major art institution in Texas. The museum's collection includes more than 24,000 works of art, ranging from ancient to contemporary art. The museum is also known for its extensive collection of African, Asian, and Pacific Island art, as well as its American art collection, which includes works by Georgia O'Keeffe and Jackson Pollock.
For those who prefer more unconventional art spaces, Texas has plenty of options. The Art Car Museum in Houston, for example, is a museum dedicated to art cars – cars that have been transformed into works of art. The museum's collection includes cars covered in everything from bottle caps to doll heads. Another unconventional art space is the Marfa Mystery Lights Viewing Center in Marfa, Texas. The center is dedicated to the mysterious lights that have been spotted in the area for over a century, and includes a museum, gift shop, and viewing platform.
Texas also has a vibrant street art scene, with murals and installations popping up in cities across the state. In Austin, the Hope Outdoor Gallery is a popular spot for street art enthusiasts. The gallery, which is located on the side of a hill, features dozens of murals and installations, all of which are constantly evolving as new artists contribute their work. In Houston, the city's "Houston Is Inspired" mural project has turned the sides of buildings into canvases for artists to create vibrant murals that celebrate the city's culture and history.
But perhaps the best thing about the art scene in Texas is the sense of community that surrounds it. From the artists to the curators to the museum-goers, everyone involved in the art scene is passionate about creating and experiencing art. Whether you're attending an exhibition opening or exploring a street art installation, you're likely to meet people who share your love of art and who are eager to share their insights and perspectives.
The Art Scene Events For May of 2023
Get ready to immerse yourself in the vibrant and dynamic art scene of Texas. The Lone Star State is known for its rich cultural heritage, and its art exhibitions are no exception.
We are thrilled to announce a series of upcoming art exhibitions in several cities across Texas. From the bustling streets of Dallas to the quaint neighborhoods of Austin, these events will showcase a diverse range of artists and their incredible works.
Whether you are an art enthusiast, collector, or simply someone who appreciates beauty and creativity, there is something for everyone at these exhibitions. From contemporary pieces to classic masterpieces, you will be captivated by the stunning displays of talent and imagination on offer.
So mark your calendars, gather your friends and family, and join us in celebrating the incredible art scene in Texas. Stay tuned for more details on dates, venues, and featured artists. We can't wait to see you there!
Art in Public Places Open House
The Art in Public Places Open House at the City of Austin's Economic Development Department is inviting visual artists to engage in a conversation about current and upcoming AIPP opportunities, and the future of AIPP in Austin.
The AIPP team will introduce their newest members, and attendees will have the opportunity to share their dreams and ideas about the program. As the team emphasizes, they cannot do this work without the valuable input and collaboration of the artistic community.
But that's not all – attendees will also be treated to light snacks and non-alcoholic drinks to fuel their creative inspiration throughout the event.
The City of Austin Economic Development Department is committed to nurturing the city's cultural arts programs and the development of arts and cultural industries through its Cultural Arts Division. The AIPP program is a crucial part of this mission, as it acquires and maintains works of art for City facilities through commissions, donations, and loans, enriching the community's cultural landscape.
Don't miss out on this exciting opportunity to engage with the AIPP team and learn about the future of Austin's public art scene. Join us at the City of Austin's Economic Development Department, and let your voice be heard in shaping the city's artistic future.
Art Exhibition At The Gremillion In Houston Texas
The Patrick Jones Art Gallery is excited to announce its takeover of the Gremillion Fine Art Gallery for a special show on May 18th. The exhibition will feature a stunning collection of contemporary artwork from local and international artists, curated by Hutton Kalik, Reyne Hirsch and Mary Speranza.
This one-night-only event will showcase a diverse range of styles and mediums, including painting, sculpture, and mixed mediums. Visitors can expect to see works by both emerging and established artists, with a particular focus on those who push the boundaries of their respective mediums.
The Gremillion Fine Art Gallery is the perfect setting for this showcase, with its expansive exhibition space and longstanding reputation as a premier destination for fine art enthusiasts. By collaborating with Gremillion, the Patrick Jones Art Gallery aims to bring fresh perspectives and exciting new voices to the Houston art scene. The exhibition will be open to the public from 7 pm to 10 pm on May 18th. Admission is free, and all are welcome to attend. The location of the Gremillion Fine Art Gallery is 2501 Sunset Blvd, Houston, TX 77005.
Tempus Peregrinari: A Time Travel Exhibition
The Bath House Cultural Center is proud to present the highly anticipated exhibition, Tempus Peregrinari: A Time Travel Exhibition, from May 6 to June 3, 2023. The center will be hosting a reception with the artists on Saturday, May 6, 2023, from 5 to 7 PM, and you won't want to miss it. Dallas artists, Vanessa Nates and Héctor Alfonso Torres González, will be providing live music during the reception, making it an event that's both visually and aurally stimulating. Best of all, it's completely free and open to the public.
The exhibition will feature works from artists across Texas, as well as guest artists from New York, Poland, and Belgium. Tempus Peregrinari explores various forms of time travel through paintings, prints, photographs, video, and mixed media art. From science fiction and time machines to wormholes and teletransporters, these pieces will take you on a journey through time and space, leaving you with a new appreciation for the concept of time travel. Whether you're a science buff or a lover of literature, you're sure to find something that speaks to you.
Some of the works also delve into spiritual or philosophical ideas about returning to the past or leaping into the future, offering a more introspective take on the exhibition's overarching theme. The exhibition features works by a plethora of talented artists, including Chibuzo Amajor, Rita Barnard, Elizabeth Bentley, and many more. It was curated by Enrique Fernández Cervantes, Visual Arts Coordinator and Curator of the City of Dallas Office of Arts and Culture, so you know it's going to be top-notch.
So mark your calendars, folks! Tempus Peregrinari: A Time Travel Exhibition is not to be missed. Come out to the Bath House Cultural Center and explore the endless possibilities of time travel through the eyes of some of the most talented artists in Texas and beyond.
The post Texas Art Exhibitions In May 2023 appeared first on https://gqcentral.co.uk
The Article Texas Art Exhibitions In May 2023 First Appeared ON
: https://ad4sc.com