Content Creation – On-page SEO Explained
If you're not receiving the correct kind of traffic and conversions from your content, it might be because it's not search-engine optimized. There's always something to learn in the realm of search engine optimization, whether you're an SEO pro or just getting started.
There are numerous definitions of SEO, but when it comes to content, it's best summarized as optimizing content for search engines. This includes ensuring that the information on your website is relevant to what people are searching for on Google and other search engines.
If you're new to creating blog material, you should grasp what it takes to ensure your content is search-engine friendly. This post will explain what on-page SEO is and how you can use it to boost your content score.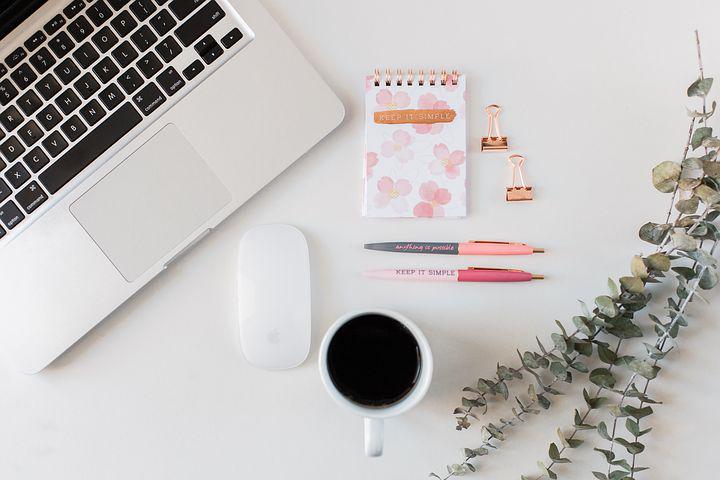 What is on-page SEO?
On-page SEO is the process of improving a website's search engine ranking. This includes ensuring that the website's content is well-written, accessible, and relevant to the interests of search engine users. On-page SEO aims to boost a website's ranking in search engine results pages (SERP). A website may attract more visitors and make more cash by ranking higher.
On-page SEO success may be achieved through a variety of approaches. These include optimizing the title, description, metatags, and pictures of the website; employing keyword-rich content in the website's body; and utilizing off-page strategies like as link building and social media marketing.
The benefits of on-page SEO are obvious for content creators: higher exposure and ranks for their material, which may lead to improved traffic and conversion rates. Furthermore, efficient on-page SEO may assist in boosting the credibility of a website and its content, resulting in increased brand awareness and consumer loyalty.
Optimizing your content
There is no doubt that optimizing your website for on-page SEO is critical for obtaining organic visitors and increasing your online presence. Unfortunately, improving your content may be a lengthy and complicated process.
Fortunately, you can take a few easy actions to boost the exposure of your content and provide your website a competitive advantage in search engine rankings.
1. Write for the reader, not for the search engine
Make certain that your material is written in an engaging manner to your target audience. This entails picking keywords and phrases that are relevant to the topic of your website and that your target audience is likely to be interested in. If you write in a clear and succinct manner, your readers will be more likely to comprehend and appreciate your information. Avoid using jargon or lengthy, difficult-to-read phrases.
Keep in mind that search engines are not people and do not read your material the same way you or your viewers do. They examine your material for keywords and phrases to assess its relevance to a search query. Using too many keywords in your article wastes space and will damage your search engine score. Using the proper keywords in the right locations, on the other hand, will help your content rank higher.
2. Do proper keyword research to determine which keywords to target
Before you begin writing, determine which keywords are most important to your topic and use them in your article. This will improve the visibility of your content in search engines. If you don't know which keywords to target, you may waste a lot of time and effort or, worse, get no results.
Begin by conducting a Google search on your topic. This will give you a decent sense of the keywords people are already using to discover information on the subject. Consider what individuals who are already interested in your topic could be looking for. Are they seeking advice? Products? Services? Is there anything specific? Once you've compiled a list of prospective keywords, you can begin developing content around those themes.
3. Create meaningful and keyword rich titles
Your titles have a significant impact on how well your content ranks for certain keywords. Ensure that each title is well-written, keyword-rich, and draws the reader in. A solid title might be the difference between someone clicking on your content or not. Spend some time writing great blog article titles to guarantee that they are as successful as possible.
4. Use Headings and Subheadings
Headings and subheadings assist in organizing and make your material more readable. Headings may be used to arrange your paragraphs, and subheadings can divide your material into smaller, more understandable portions. This will make it easier for your readers to grasp and absorb your content.
5. Use images and videos to help illustrate your points
Images and videos can help to explain your ideas and add value to your material. Include photos and videos when appropriate, and include keywords in the names and descriptions of both. If you're uploading an image of a product, add the product's keyword in the image's title and description.
6. Use keyword rich anchor text
Links to other websites might help you rank higher in search engine results pages (SERPs). When you use keywords in the anchor text of your links, it can help you rank higher. This is because the keywords will assist the search engine to understand what the linked website is about.
7. Title Tags
Title tags should be brief, keyword-rich, and appealing to potential buyers. They should also be related to the page's content. If you have a page on dog breeds, for example, your title tags should include terms like "dog breeds," "dog breeds for sale," or "dog breeds for adoption."
8. Meta Descriptions
Your meta descriptions should be long, detailed, and targeted to your page's audience. They should describe the content of your page in a way that appeals to potential customers.
For example, if you have a page about dog breeds, your meta description might say something like, "Looking for a new dog? Check out our list of the best dog breeds for your lifestyle! From small dogs to big dogs, we've got you covered."
9. Monitor your analytics to see how your content is performing
Keeping track of your statistics will help you understand how well your material is doing and where you can improve. This data can assist you in making the required modifications to your content to boost its rating and visibility.
Conclusion:
To summarize, if you want to get outstanding results in terms of traffic and leads, you must employ only relevant, high-quality content on your website. If you try to sell everything under the sun, you will be disappointed because no one will purchase it. An effective SEO strategy relies on high-quality content. To rank at the top, you will still need to optimize your content for search engines.
References:
https://backlinko.com/on-page-seo
The post On-Page SEO Explained for Content Creation appeared first on https://gqcentral.co.uk