Content Creation – Ways to Plan a Content Marketing Schedule
Any digital marketing plan must include content development. Without it, your company will be unable to communicate with its target audience. However, content development frequently slips by the wayside due to a lack of planning. This blog article will examine how to construct an effective content marketing schedule for your business. Let's get this party started!
How content marketing can improve your business
If you work in marketing, you're certainly aware that having a great content marketing strategy is critical to your company's success.
Content marketing isn't just for major corporations with large marketing resources; it's also for small enterprises in any sector. It's an excellent approach to connect with your target audience, boost your search engine rankings, and expand your business.
Here are three reasons why content marketing is critical for your company: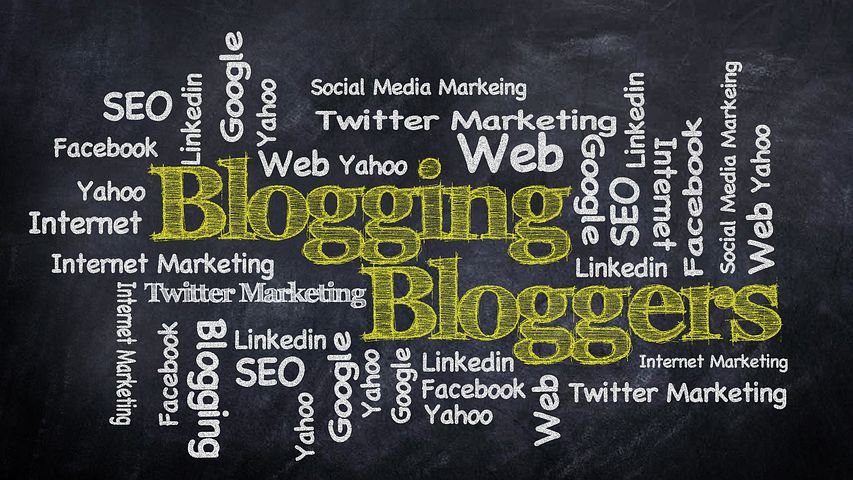 1. It's a great way to connect with your audience
One of the most crucial parts of content marketing is this. It gives your viewers useful information. When done correctly, content marketing may assist your audience in resolving difficulties.
For example, if you're a wedding planner, your audience may seek money-saving suggestions or ways to save on bridal flowers. Your readers would appreciate it if you write a blog article about it.
2. It can improve your search engine rankings
Content marketing might be the answer if you've ever wondered why your firm isn't ranking as high as it could in search engines. Your SEO efforts will benefit from consistent, high-quality content.
Remember that search engines want to give users the finest and most relevant material. Search engines will acknowledge your efforts and reward you with a higher position if your firm consistently generates relevant high-quality content.
3. It can help you boost sales
Content marketing may be quite beneficial to your sales funnel. If you provide great information to your viewers, they will want to stay and explore what else you have to offer. You are more likely to turn your viewers into consumers if you have established a relationship with them.
How to create a successful content marketing strategy
So, now that you understand the importance of content marketing for your organization, how can you develop an effective content marketing strategy?
With content being such an important element of digital marketing, it is understandable that many businesses are short on time to develop it. Furthermore, many businesses lack the essential abilities to develop the content that their target audience requires.
A content marketing calendar may make your company's content run like clockwork. You may rest knowing that all of your material will be completed on schedule if you prepare ahead of time. Here are four stages to developing an effective content marketing strategy:
1. Analyse your current content
Examining your current material is the first step in developing an effective content marketing strategy. This step may appear obvious, but you'd be amazed how many businesses neglect it. You can evaluate what forms of content work, what your audience responds to, and what types of material you're not developing by evaluating your existing content. You may assess your content by looking at your most popular blog pieces or social media postings.
2. Identify gaps in your content analysis
After you've reviewed your existing material, the following step is to discover any gaps. For example, you may not upload enough videos on social media or publish enough articles on your website. Identifying these gaps can assist you in developing a successful content marketing plan.
3. Create an editorial calendar
After you've reviewed your existing material and found any gaps, the following step is to build an editorial calendar. An editorial calendar will assist you in determining what sorts of content to write and when to publish them. Your editorial calendar might be a checklist or a tool like Trello.
It's a good idea to keep an editorial schedule that everyone on your team can view. This ensures consistency and that everyone on your team is on the same page when it comes to developing content.
4. Track your content
You should continue tracking your material's performance after it has been released. Tracking the success of your content will help you determine which sorts of material your audience responds to, allowing you to develop more of the same.
It's critical to remember that developing an effective content marketing strategy takes time. Don't expect to develop something and have it become viral overnight. However, by developing an efficient content marketing plan, you will see a rise in leads, conversions, and traffic to your website.
Planning your content according to the buying cycle
Planning your content in accordance with the purchase cycle can assist you in creating material that will resonate with your target audience. The purchasing cycle describes the processes a client takes from first being aware of your product or service to making a purchase eventually. The purchasing cycle is divided into three stages:
1. Awareness
When a consumer first learns about your product or service, they typically have no idea what their needs or expectations are. They're still figuring out what they enjoy and don't like.
2. Consideration
Once consumers have identified their pain spots, they may begin examining their choices. Customers will begin to compare your product or service to others at this point.
3. Decision
When a consumer has made a decision on a product or service, they are ready to make a buy. Your responsibility is now to persuade them that they require your product or service.
The purchasing cycle is analogous to the sales funnel. However, the purchasing cycle is not a straight line. A consumer can go from one stage of the buying cycle to the next, and it may take more than one contact point to bring a customer from Awareness to a Decision.
You should distribute material that is relevant to each step of the purchasing cycle. Assume you work as a fitness trainer. You should provide information that will help potential clients become aware of their fitness objectives and content that will help them assess their alternatives and make a decision.
 Conclusion:
You may believe you're in the clear now that you've set the wheels of content strategy in motion for your blog. However, creating content is a marathon, not a sprint. It is critical to remember that generating and advertising content is a continuous activity. You may enhance your blog's number of leads and conversions by providing content that helps your audience become aware of their pain areas.
We hope this post provides a starting point for developing your content strategy. If you have any questions or comments, please leave them in the comments section below!
References:
https://www.forbes.com/sites/forbesagencycouncil/2020/11/10/10-steps-for-creating-a-content-marketing-plan/?sh=22e66dd02b17
The post Methods for Planning a Content Marketing Schedule appeared first on https://gqcentral.co.uk