Netflix is a beautiful service, but at £15 per month for their top offering in the UK, it can be seen as an expensive lifestyle choice. With energy prices rising and the general cost of living going up monthly, more and more users are looking to cancel their subscriptions.
Cancelling your Netflix streaming membership is simple because it is a month-to-month agreement rather than a permanent term.
Netflix is a subscription-based online video streaming service that allows customers to view Netflix TV episodes and movies on any device with an internet connection. Cancellation is simplified.
You may also download TV series and movies to your iOS, Android, or Windows 10 device and view them without an online connection, depending on your membership level.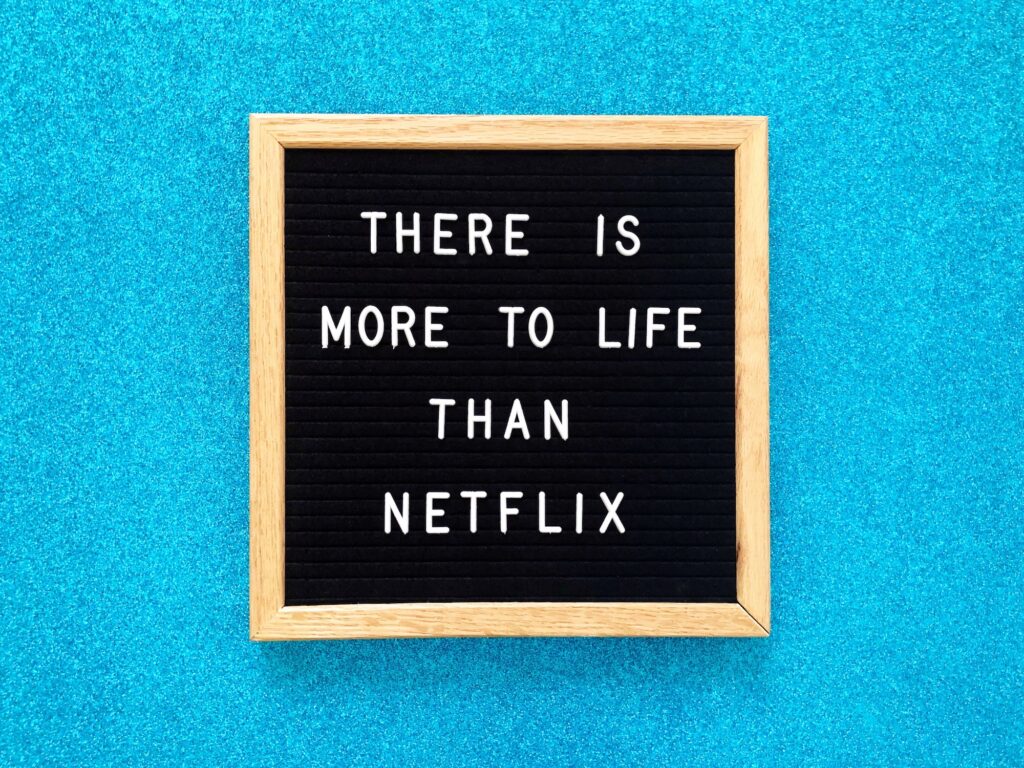 To terminate your Netflix subscription, go to https://www.netflix.com/cancelplan and choose to cancel or downgrade to the Standard Plan.
If you return within ten months, your profiles, favourites, viewing choices, and account information will remain.
If you select immediate cancellation, you will not be charged again until you reactivate your account. If you cancel with time remaining in your payment term, you can continue to use Netflix until the account is automatically cancelled after the subscription period.
How to Cancel a Netflix Account for a Deceased Member
If a deceased friend or family member has a Netflix account, we may assist you in cancelling it on their behalf.
If you have account access,
On the Account page, click the Cancel Membership option.
Please see How Do I Cancel Netflix?
for additional information on deactivating an account
Sign out of all devices associated with the account if desired.
If you cannot access the account,
Please email Netflix with the following information for the account owner.
Email address or phone number linked to your Netflix account
Complete payment information is utilised to pay for Netflix.
Cancelling Your Netflix Subscription on iPhone, iPad, Android, and Online
Cancelling Your Netflix Subscription Using a Browser
Log in to your Netflix account, select the profile icon, and then Account.
Your My Account page contains information about your accounts, including plan details, settings, and playback preferences. To cancel your subscription, navigate to Membership & Billing and choose Cancel Membership.
A confirmation page appears, confirming the expiration of your subscription. If you signed up for the service at a lower cost, you would have to pay more if you returned.
How to Cancel Your Netflix Subscription on Android
On your Android device, tap the profile icon in the top right-hand corner of the Netflix app.
Then you'll go to the website and sign in. Then, follow the same online cancellation steps as previously.
When you cancel, you can continue to watch Netflix content until your payment date ends. Click Account Settings and check under 'Membership' to confirm your membership status. The billing date will be shown.
You should get a cancellation email from Netflix. Check your email to ensure you aren't charged for Netflix again.
Cancelling Netflix if another service is billing you
It is not uncommon to sign up for Netflix through Amazon, iTunes, your ISP, or another source. Unfortunately, you cannot cancel directly through Netflix if you signed up using one of those ways. This is because your account was linked to another service.
Using iTunes
To cancel, open the Settings app on your iPhone.
Tap your Apple ID at the top, then Subscriptions. Next, locate and cancel your Netflix membership.
Using Amazon to cancel Netflix
Amazon users may cancel their Netflix subscription by visiting the Memberships & Subscriptions page.
From the Advanced Controls menu, select Cancel.
Netflix Cancellation through Google Play
Using Google Play, it is simple to cancel Netflix.
On your Android smartphone, tap the hamburger icon (three-line icon) in the top left corner of the Google Play Store.
From the Subscriptions menu, choose Netflix. Select Cancel and proceed as directed.
Xfinity Comcast Cancellation of Netflix
If your ISP, such as Comcast Xfinity, bills you, go to your Netflix account page for further information on how to cancel. For example, Comcast used to give the service for free, so you could not be paying for it at all. Logging into your ISP account will also allow you to check for subscriptions. The approach is the same if you are invoiced through your cell phone carrier.
How to Cancel Netflix After Having Your Account Hacked
Netflix viewers throughout the world have run upon unfortunate internet pirates. You may be unclear about what to do if your account has been hacked and your login information has been changed. How can you get the account back or stop paying if you can't log in to deactivate it?
If you don't pay for Netflix through a third-party source, you'll need help logging in. Go to the Netflix login page and click the Need Help. Button.
Netflix will want your login credentials and the billing method you have on file. Once you've provided this information, the support team will assist you with recovering and cancelling your account. More information about recovering account access may be found here.
Now that you know how to cancel a Netflix account, you may free yourself of the worry of another monthly payment. You, like many others, may subscribe to Netflix when new seasons of original content are published and then cancel your subscription until the next season is released.
FAQs about Cancelling a Netflix Subscription
My subscription was cancelled, but I was still charged. What is the situation?
Netflix cancellations take effect in the next payment cycle. If you are paid on the first of the month but cancel on the 15th, you will still have access to Netflix content until the first.
Unfortunately, cancellations can be delayed, which means you may be charged again if you cancel your subscription within one or two days before the renewal date.
Check your email once you've cancelled your membership to ensure you did it correctly. You should get a confirmation email. Whether you did not get one, go to Netflix and check to see if your membership has an expiration date (there will be a notice listed).
Finally, contact Netflix Support for assistance if you are satisfied that you terminated your account correctly and on time (you may have many). Netflix's stated refund policy is that they do not issue them, but if you were incorrectly billed, it's worth contacting them to see if you can get your money back.
I don't see a way to cancel my Netflix membership under my profile. So what's the deal?
Another supplier charges you if you've followed the steps above and still don't see a cancellation option. If you're still confused, log in to your Netflix account and click on the link next to your billing information. This section will walk you through the cancellation of your account setup.
Is it possible to have my account reactivated?
Yes. Your Netflix account can be reactivated for up to 10 months. Your viewing history and everything else will be saved if you do so within this time limit.
You must establish a new account if you wish to cancel after this period.
Can I suspend my account?
Customers can halt their membership payments and service for a specific time. However, this option is not available to everyone. Netflix acknowledges that it is investigating the possibility in July 2021. As of May 22, 2022, many customers still have no access to the function. Those who intend to cancel their Netflix subscription should do so before the 10th payment cycle to maintain their service.
The post How to Cancel Your Netflix Subscription in the UK appeared first on https://gqcentral.co.uk