The Clifton Park Origin Story
Native Americans who lived along the Hudson and Mohawk Rivers banks were the region's original residents. Because the Mohicans and Mohawks farmed corn along the Mohawk River plain, the area was known as Canastigione or Corn Plains. Clifton Park and its adjacent village of Halfmoon had a similar history throughout the time of European colonization. European settlers from Albany and Schenectady came north in the mid-16th century and established farms and homesteads in the Clifton Park and Halfmoon areas. Cornelius Claes Vandenbergh, an early pioneer in the area, ran the ferry. Nicholas Fort built a rope ferry over the river in 1727.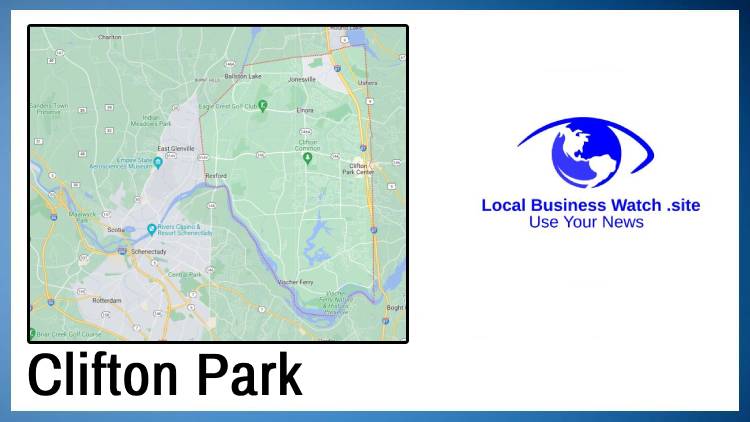 Nanning Vischer, another descendant of the Vischer family, was a captain in the American Revolution and was buried in the Nanning Vischer Cemetery in 1813. Following the conclusion of the French and Indian War in 1763, additional people migrated to Clifton Park and Halfmoon because agriculture looked promising.
Alexander Macintosh's tombstone dates from 1807 and is one of the oldest in the cemetery at the former Methodist Episcopal Church site in Grooms. Some refer to it as Macintosh Cemetery. Halfmoon was previously part of Albany County and became a Saratoga County town in 1791. Halfmoon and Clifton Park split in 1828, with Clifton Park retaining the name of the 1708 Clifton Park Property Patent, which was initially issued to early land investors. Clifton Park hosted its first town meeting at Grooms Tavern in 1828.
The town of Clifton Park continued to grow even after it separated from Halfmoon County. Ephraim Stevens, Clifton Park's first town manager, operated a hotel in Stevens Corners in the 1820s. The Erie Canal opened in 1825, enhancing trade and improving access to the region and the rest of the globe. The Crescent Aqueduct in Halfmoon and the Rexford Aqueduct in Clifton Park crossed the Mohawk River and extended the Erie Canal 13 miles into Saratoga County. Clifton Park was an agricultural community until the mid-twentieth century. Farming, dairy farms, ice manufacturing, and apple orchards were among the early enterprises of Clifton Park. Along the Mohawk River, there were also sawmills and gristmills.
Furthermore, churches of various kinds sprung up throughout the region, providing an anchor for families relocating there. The settlements of Clifton Parks have one-room schoolhouses. The Adirondack Northway (I-87) was built in the early 1960s, connecting Clifton Park to Albany and other nearby communities, making it simpler for people of this tiny municipality to travel around. Clifton Park remains a community for all seasons, with a new chapter in its history that includes a thriving business environment and in-town leisure, outdoor fun, apple picking, ice skating, libraries, historic sites, arts, and entertainment!
General Information About Clifton Park
Clifton Park, New York has fantastic restaurants, sights, history, and people. Clifton Park has a population of 38,866 people, whereas Saratoga County has a population of 200,635. We wish to help anyone relocating to or residing in Clifton Park understand the city's dynamics. That is why we have compiled data from various credible sources to help you better understand Clifton Park. Below you'll find details regarding Clifton Park's housing situation, demographics, social and educational qualities, and even economic data.
Clifton Park is located in Saratoga County, which has an area of 843.71 square miles. This county has a population of 200,635 and is rated 273rd in the United States. Clifton Park has a total population of 38,866 people, with 19,046 men and 19,820 women. The male population has an average age of 35.9 years, while the female population has an average age of 37.5 years. There are roughly 2,619 births and 1,402 deaths every year. The racial makeup of Clifton Park's population changes year to year, but there are now 38,427 individuals of one race and 439 persons of two or more races. Clifton Park has 38,866 people, 10,532 of whom are under the age of 20. Clifton Park's population aged 20 and under is made up of 5,443 men and 5,089 females.
You are included in these statistics if you have children or are under the age of 20. Those who are older will be part of the population that is 18 and above, which totals 29,001 people. Clifton Park's Social Characteristics 54,000 of these households are families. The table below categorizes Clifton Park households into three main groupings. Families with a married pair (43,915), male-headed homes without a wife (2,624), and female-headed households without a husband (2,624) (6,420). Non-family households account for 24,427 of the remaining Clifton Park households. Moving firms in Clifton Park, NY assist clients relocating both locally and abroad.
For years, the United States has maintained information on the male-to-female ratio in communities around the country, including Clifton Park. This data assists users in analyzing the region in which they reside or intend to relocate. There are 81,618 women age 15 and older in the county where Clifton Park is located; of these women, 17,877 have never been married, 46,732 are presently married, 1,977 are separated, 7,473 are widowed, and 7,559 are divorced. Males aged 15 and above have the following characteristics: N/A never married, N/A married; currently, 1,784 separated, 1,699 widowed, and 5,806 never married. You can discover a wealth of useful information regarding Clifton Park's sociological aspects listed below. If you are moving to or from Clifton Park and need a storage unit, visit the MovingIdeas.org Clifton Park, NY self-storage or storage guides quotation page.
About Clifton Park's Education and School Enrollment
Students enrolled in school, both private and public, are those who are actively enrolled. Knowing the number of schools in a certain location might help you make judgments about your children's surroundings and even the job market. The district, which includes Clifton Park, has a total student population of 51,400. There were 14,334 children in childcare facilities and kindergartens and 68,955 in elementary and high schools. There were 10,296 students attending institutions and colleges. The highest degree of education achieved in terms of the highest grade or greatest level of schooling finished is termed educational achievement. Clifton Park has 156,118 employed people aged 16 and up. Management, professional, and related occupations (41,042), service occupations (13,835), sales and office occupations (27,709), agriculture, fishing, and forestry occupations (379), construction, extraction, maintenance, and repair occupations (8,228), and production, transportation, and material moving occupations are among the occupational categories in Clifton Park (11,705). The 156,118 employed people aged 16 and up are classified by employee category. There are 76,463 wage and salary workers in the private sector, 19,578 government employees, and 6,586 self-employed individuals. Clifton Park, NY has 86,701 housing units, of which roughly 78,165 are occupied and 8,536 are empty. Single-family dwellings have stayed remarkably stable over the years, despite changes in housing forms. Clifton Park has 52,537 single-family houses and 1 apartment. Clifton Park has 4,073 single-family dwellings with 1 unit, often known as townhomes or townhouses. There are 525 apartment units available for rent for less than $200, 630 for rent between $200 and $299, 3,625 for rent between $300 and $499, and 15,616 for rent $500 and more.
Landmark: The Friendship Church
Vischers Ferry's Friendship Church was founded in 1802. The congregation from Dutch Village initially crossed the river to worship at the Dutch Reformed Church in Niskayuna. The old church in Amity faced east and stood on the current church's location. When the settlement outgrew the church in 1871, it was replaced by a bigger, south-facing church with a seating capacity of 350 people. Unfortunately, only 16 years later, the second church was destroyed by fire. The sanctuary was established in 1888 and remains today.
Landmark: Grooms Tavern
Since its humble origins as a grocery shop, the historic Grooms Tavern has seen various transformations. The structure, located on the southwest corner of Grooms Road and Sugar Hill Road in Clifton Park, was erected in 1800 by Seely Blotchily and is now leased and maintained by Albany businessman William Snyder. In 1828, James Groom turned the building from a grocery shop to a bar. Groom's Tavern was formally included in the municipality of Clifton Park in April 1828. Other yearly town council sessions have been held at Grooms Tavern since that initial meeting in 1828. From 1832 to 1835, James Groom was the town clerk, and from 1836 to 1837, he was the town supervisor. When his son Samuel Groom bought the pub, he built a wagon shop and a blacksmith shop on the site. Groom's Tavern was converted to a shop between the mid-nineteenth and mid-twentieth centuries, although it remained a popular gathering place and was frequently used for town government meetings. Grooms Tavern ultimately found a permanent owner in December 1999 when the Clifton Park Town Council acquired it. Since then, the Municipality has renovated and protected the first level of the building. Grooms Tavern reopened as a historic and cultural attraction on April 14, 2007.
Landmark: Clifton Park Center
The Clifton Park Mall, previously Clifton Country Mall, is a huge retail center in Clifton Park, New York. By 2022, the mall will be home to classic retailers such as Boscov's, JCPenney, and Marshalls HomeGoods. The mall has 72 retailers as well as a food court. Part of the mall's northern half was turned into a leisure concept in 2006. A standalone lifestyle building was built in August 2009. The former movie theater in and surrounding the mall was demolished in 2011 to make way for a new, considerably larger, state-of-the-art Regal Cinema and a five-story Hilton Garden Inn.
Landmark: Clifton Knolls-Mill Creek
Clifton Knolls-Mill Creek is a census-designated place (CDP) in Clifton Park, Saratoga County, New York, USA. It was designated as a CDP before the 2020 census. The neighborhood is situated in southern Saratoga County, southeast of downtown Clifton Park. It is bounded to the north by Clifton Park Center Road, to the east by Moe Road, to the south by Grooms Road, and to the west by Vischer Ferry Road. The Clifton Gardens CDP is bounded on the east by Clifton Knolls-Mill Creek, which may be reached through Moe Road. Clifton Park Center is a hamlet in the northwest portion of the CDP. Clifton Knolls-Mill Creek is located 17 miles north of Albany, 10 miles east of Schenectady, and 19 miles south of Saratoga Springs.
Nearby Albany
Albany sits in the Hudson Valley, surrounded by beautiful mountain ranges. The city is located on the west bank of the Hudson River in eastern New York State, approximately 150 miles (240 km) north of New York City and approximately 35 miles (52 km) south of Saratoga Lake.
Nearby Rexford
Rexford is a strongly white-collar city, with white-collar occupations employing 90.15% of the working population, much above the national average. Rexford is mostly populated by professionals, managers, salespeople, and office employees. Rexford is unquestionably a city of white-collar professionals.
Nearby Latham
Latham, NY is an excellent place to live, work, and play, whether you have recently relocated or are considering doing so. The town has a combination of home-style cooking eateries, companies that pride themselves on being the "greatest place to work," affluent luxury housing, and activities for people of all ages.
The post Fun Facts Clifton Park appeared first on https://gqcentral.co.uk