Are you looking for a career with excellent job security, diverse work opportunities and good pay? An electrician's career might be the perfect fit for you! Electricians are in high demand and offer job stability and potential for advancement. With the right training, an electrician career can provide a rewarding and lucrative profession, which is why it is becoming an increasingly popular choice. There are many reasons to consider this career path and plenty of resources are available to help you get started.
Is an Electrician a Good Career?
If you've decided to start a new career, you may wonder if an electrician is a good choice. Electricians are in demand, and the job market is growing. They earn good salaries and can build a good reputation. But is it worth it?
On-the-Job Training is a Proven Approach to Learning
On-the-job training, also called OJT, is a hands-on learning experience that immerses students in real-world work environments. These programs are typically sponsored by their respective employers and provide the necessary experience to prepare students for their future careers.
While various on-the-job training programs exist, each program has its own defining characteristics. For instance, some programs require a certain number of hours of on-the-job training. Others are more informal and may be unpaid.
In addition to giving you an up-close and personal view of the workplace, on-the-job training is a proven way to boost your employability. Not only does it teach you the skills you need to succeed in your chosen profession, but it also helps you to develop a network of contacts who can help you find the right job.
On-the-job training is an effective way to learn about company culture, hierarchy, and professional standards. It also teaches you the ins and outs of the industry and the proper way to behave in a work setting.
Job Growth is Strong
Electricians are in demand everywhere. They are crucial in maintaining and improving electrical systems in homes, businesses, and factories.
Electricians are also critical in working with alternative power sources such as solar and wind. Alternative power generation is the fastest-growing source of new electricity generation in the U.S. In addition, they will be needed to connect and link these systems to the existing electrical grid. This job growth will require electricians with expertise in solar and wind technologies.
The Bureau of Labor Statistics projects that employment in the electrical trades will grow by 9% between 2020 and 2030. During this time, 66,100 positions will be created.
Most of the growth will be focused on replacing jobs lost in the wake of the pandemic. As a result, there is a high risk of a shortage of qualified workers in this field.
Fortunately, there is an abundance of high-paying opportunities. There are also a number of apprenticeship programs in place. Some of these programs charge tuition, while others offer guaranteed employment. Whether you choose to pay for an apprenticeship or not, you will find plenty of work when you are ready to take on the role of an electrician.
Salaries are Good
If you are interested in a career as an electrician, the pay can be good. However, the salary is dependent on many factors. Depending on your education and experience, you may be able to make more than the average electrician.
An electrician is an expert who installs and maintains electrical systems. They can work in industrial and commercial settings. Some of the tasks include installing wiring and circuits, testing and maintaining electrical equipment, and troubleshooting malfunctions.
Typically, an electrician needs four years of apprenticeship before working as a journeyman. In addition to classroom instruction, an apprentice learns on the job. The IBEW standard practice starts an apprentice at 40% of a journeyman's wage.
Electricians often receive benefits, such as paid holidays and vacations, health insurance, and pension plans. Additionally, some companies offer profit-sharing programs and other employee benefits.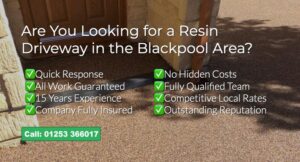 Some electricians' positions require advanced degrees, including wind turbine technicians, electrical systems designers, and industrial electricians. These employees have expertise in complex computer systems, manufacturing equipment, and a wide range of services.
In conclusion, becoming an electrician is a great career choice for those looking for job security and stability, personal growth, and the opportunity to make a difference. This is a great option if you like a career where you will help people working with others. With the right training and dedication, anyone can develop the skills necessary to be an excellent electrician. An electrician's work can truly impact people's lives– providing essential wiring services or installing complex electrical systems in commercial buildings.
The post Electricians Career: A Job with Bright Prospects in San Bernardino appeared first on https://gqcentral.co.uk