Door lock maintenance and its importance to you
Maintaining the integrity of the door locks is a critical component of any property's overall security system. They're vital in preventing criminals from gaining access to your property. However, door locks are mechanical devices just like any other, and when they break it can be a major hassle and even put your safety at risk.
Locks on doors are a crucial feature of any safe and secure structure.
Keeping your door locks in excellent working order requires regular maintenance. Maintenance of the locks, such as keeping them clean and lubricated, may extend their useful lives and keep them from becoming stuck or difficult to open. And because little problems may be fixed before they balloon into expensive ones, maintenance is a great way to save cash.
Be careful with locks.
The front door of a home or company, for example, will see a lot more wear and tear than a back office door, thus, it will require more frequent maintenance. Maintaining your door locks is a wise investment that will provide you peace of mind that your home is protected and your locks perform as they should.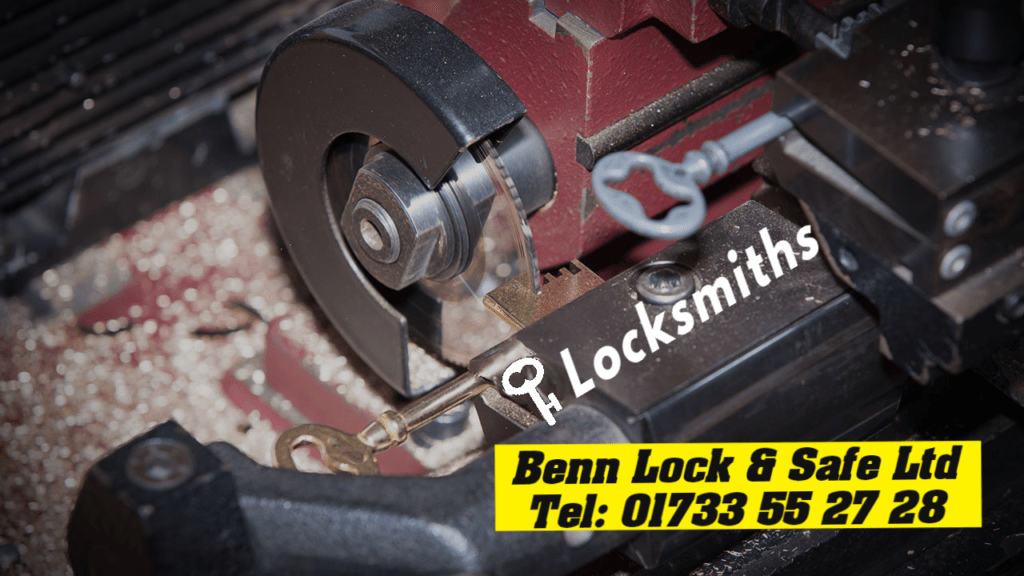 How to maintain your door locks
Anybody may easily perform the maintenance necessary for the locks on their doors. These are some things you can do to maintain the integrity of your locks:
Remove any dirt or debris that may have accumulated within the lock, which may make turning the key a chore. If dust has settled within the keyhole, blow it out with compressed air or wipe it clean with a cotton swab.
Put a dab of silicone-based lubricant on the key, put it into the lock, and spin it a few times to spread the oil throughout the lock.
Check the striking plate, which is the metal plate on the door frame that the latch fits into. Losing the tightness of the screws that keep the striker in place might make it difficult to close the door. Maintain a regular inspection schedule and tighten the screws as needed.
Ultimately, you should try the lock by turning the key to ensure it locks and opens without any problems. It's best to have a professional locksmith inspect the lock and perform any required repairs if you encounter any resistance or trouble.
Your door locks will last longer and function better if you follow these guidelines.
Signs that your door lock needs maintenance
When your door lock requires repair, you'll want to act fast. If you disregard these warnings, you run the risk of the lock jamming or breaking, which poses a security risk to your home. The following are some of the most noticeable indications that it's time to have your door lock serviced:
Trouble in locking or unlocking a door might indicate that the lock needs to be serviced. The lock's mechanism may be damaged or clogged with dirt and debris.
If you turn your key in the lock and it doesn't turn very easily, it may indicate that the lock mechanism is worn and needs to be serviced.
When turning the key in the lock, if you hear a squeaking sound, it may be because the lock is dry and needs to be lubricated. Premature wear on the lock can be prevented with regular lubrication.
If the door handle seems loose or wobbles, this might mean that the screws holding it in place aren't tight enough. The door's lock mechanism may become misaligned as a result, making locking and unlocking it a hassle.
Benn Lock and Safe Ltd: The best locksmith service in Peterborough, UK
Door lock issues of a serious kind may be avoided and home security maintained if you keep an eye out for these warning signals and have Benn Lock and Safe Ltd take care of them as soon as possible.
Benn Lock and Safe Ltd guarantee your peace of mind about the security of your home or business.
Benn Lock and Safe Ltd. is the firm to contact if you need a dependable locksmith in Peterborough. They have been in business for over 35 years, making them the go-to locksmith for any and all of your needs, whether at home, at the office, or on the road.
If you use Benn Lock and Safe Ltd, you can be assured that professionals will meet your security needs. Expert locksmiths are on staff at this establishment; they know their way around every lock, from the most basic to the most sophisticated.
The staff has cutting-edge resources at their disposal, allowing them to serve consumers quickly and effectively. They value their customers highly and work hard to ensure their complete pleasure.
24 hours a day, 7 days a week emergency service
As problems with locks can arise at any moment, day or night, Benn Lock and Safe offer 24/7 emergency services. The experts at Benn Lock and Safe Ltd understand how critical it is to act swiftly in such instances. Clients may rely on the company's round-the-clock emergency support when an unexpected problem arises.
Your emergency crew will arrive promptly to help you if you've misplaced your keys, locked yourself out, or require lock repair. Mobile units are ready to respond to any emergency, and the qualified crew can analyse the issue and provide a remedy promptly.
Mobile units are equipped for all types of emergencies.
Affordable and easily accessible locksmith services are a core value of Benn Lock and Safe Ltd. You may rest assured that the quality of their work will never be compromised while still enjoying their low costs.
Customers may be certain that there will be no surprises when it comes to billing, thanks to the company's philosophy of straightforward pricing. In addition, they provide free, no-obligation price quotes to help consumers decide whether or not to use their services.
There is no hidden cost or fee.
Customer satisfaction.
The staff at Benn Lock and Safe Ltd takes great pleasure in the attention they give to each individual client. They appreciate that each client has certain preferences and expectations and work hard to meet those demands individually.
The staff is helpful and kind, and they listen carefully to their clients' issues before providing individualised answers. The consistently high ratings and compliments they receive from their clientele attest to their dedication to their pleasure.
Conclusion
If you're looking for a reliable locksmith in Peterborough, UK, go no further than Benn Lock and Safe Ltd. They've earned their reputation as a go-to locksmith service in the region because of their knowledge, reliability, prompt response to emergencies, fair pricing, and attention to customer needs.
The post Door lock maintenance and its importance to you first appeared on The Marketing Tutor.
The post Door Lock Maintenance And Its Importance To You appeared first on https://gqcentral.co.uk
The Article Door Lock Maintenance And Its Importance To You First Appeared ON
: https://ad4sc.com