How to Get the Most Out of Your Video Editing and Production Contracts
It might be difficult to produce high-quality videos on YouTube. It's tough to know where to begin when making a video, what with coming up with the idea, creating the material, and editing the finished product. Outsourcing video production and editing is another option. Outsourcing may be a fantastic method to acquire high-quality, innovative solutions without having to handle everything yourself.
We'll walk you through the process of outsourcing video production and editing, including selecting the proper individuals, establishing a schedule, establishing a budget, and more. Continue reading to learn how to use outsourcing for your upcoming YouTube project successfully.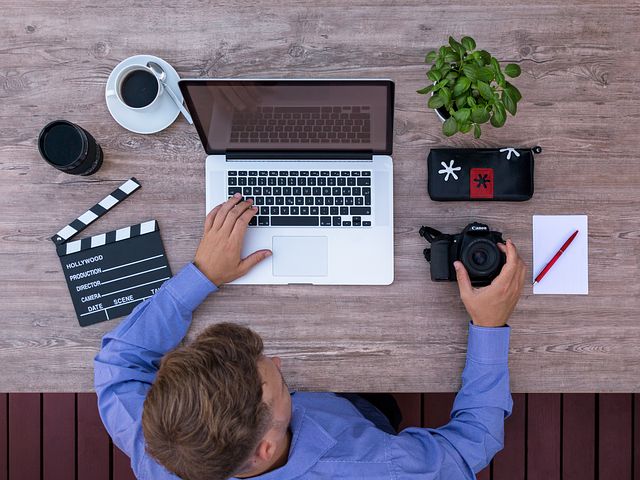 Understanding Outsourcing: Benefits and Considerations
Saving both time and money by contracting out video production and editing is a wonderful benefit of outsourcing. As a professional takes care of the technical parts of making and editing your movies, you can focus on other business areas. You may use outsourcing to tap into the skills and imagination of people who have already proven their mettle in the YouTube video creation world.
Learning the advantages and caveats of outsourcing is crucial before beginning the process. One of the main benefits is cost savings since you won't need to recruit full-time workers or buy pricey equipment for video creation. In addition, hiring a professional outsourcer might cut down on the amount of time it takes to complete a job. They also have access to higher-quality software and equipment, allowing them to make movies more likely to attract attention.
On the other hand, outsourcing is not without its downsides. Depending on who you choose, they could not be aware of your brand or company culture, which might lead to a video that doesn't accurately represent what you want viewers to see. It's important to hire someone who has been successful in the past and has received rave reviews from satisfied customers. Also, articulating yourself clearly and efficiently throughout the project is crucial when collaborating with an external source.
Finding the Right People for Your Project
Finding the appropriate individuals to work with when outsourcing video production is crucial. You need to ensure that competent experts who are familiar with your brand and can produce material that conveys the right message are working on your project. When looking for the best freelancer or agency to employ, there are a few important procedures to follow.
Do your homework on possible suppliers beforehand. Examine their previous work and inquire about their expertise in making videos for YouTube in particular. Find out how they handle content editing and how they build video concepts. Make sure they are familiar with any software you want to utilize throughout the creation of your film and that they are aware of the platforms you will be working with (YouTube, social media, etc.). Be sure they can fulfill any deadlines you set by inquiring about their turnaround times and preferred contact methods.
Second, think about working with a freelancer rather than an agency. Freelancing has several advantages, such as quicker turnaround times due to less bureaucracy and more tailored output from the increased focus on the task at hand. If you want to work with a company, you'll want to verify that they have a substantial background not only in video production but also in YouTube and any other software or hardware that will be used. If you need help with scripting or branding, an agency might be able to help.
Last but not least, before employing anyone for your project, make sure to verify their prior client references. By talking to their previous customers, you may learn a lot about a vendor's reliability in meeting deadlines and sticking to budgets, as well as the quality of the work they provide. After you've found suitable suppliers that meet your demands and deadline constraints, contact them directly to negotiate prices and get started on making great content for your YouTube channel!
Setting a Timeline and Budget
When outsourcing a project, setting a timeframe and budget is important. It's tough to predict how long anything will take to complete, so it's smart to leave some wiggle room in your schedule in case there are any surprises along the way.
Setting a budget before beginning work with an outsourcing business or individual is also recommended. Everything from the price of the necessary tools and software to the labor expenses of hiring someone else to complete the job needs to be factored in. If you want professional results without breaking the bank, you need to spell out exactly what you want from your hired help and provide some wiggle room in your budget in case of surprises.
A precise schedule for when you anticipate specific activities to be finished should also be communicated. Be careful to set reasonable expectations for how long each work will take, and keep the lines of communication open with your outsourcer at all times. This will help everyone stay on schedule to finish the job on time.
Finally, keep in mind that there are numerous variables that might affect the timeframe, from technological challenges to creative differences among team members, so make sure to account for them while making your plans. Plan ahead for delays by including safety buffers in your plan at key junctures. If something does go wrong with your YouTube video production, it won't be too catastrophic and can be fixed without significantly delaying its completion.
Extra Tips for Working with an Outsourcing Agency or Individual
The following are some things to keep in mind while working with an outsourcing firm or individual.
Having regular chats or check-ins by email, phone, Skype, Slack, or other messaging systems is crucial to the success of any cooperation. This guarantees that everyone is on the same page and that everyone's expectations are clear.
Make sure you provide your outsourcing partner with all the information they need to succeed, in addition to establishing an efficient method of contact. You should do things like a link to videos you enjoy that have received positive feedback and provide detailed guidelines for the information you want to be included in the final output. Be ready to provide input at any point in the project so that any possible problems may be resolved efficiently.
Make sure that everyone participating in the project is aware of the project's timetable and budget from the start. It will be simpler for everyone to work within their limits and meet deadlines if reasonable expectations are established from the beginning.
Lastly, trust your outsourcing partner's judgment and appreciate their creative input by allowing them complete control over the aspects of the project that fall under their purview. Working together will go smoothly as long as you are both on the same page about expectations and due dates from the get-go.
Conclusion
Now that you've settled on an outsourcing strategy, you may go on with the project's implementation. Identifying your goals and the areas in which you may need assistance is the first step. The next step is to consider your financial situation. When you've taken care of those two items, you can begin your search for the ideal individuals for you and your needs.
It was a lot of data, though! I sincerely hope you found it helpful. Please leave a comment below if you have any questions, and I'll try my best to respond!
References:
https://www.videohusky.com/outsourcing-video-editing-services/
https://www.tastyedits.com/outsourcing-youtube-video-creation-free-up-your-time-keep-creative-control/
The Article A Guide to Outsourcing Video Creation and Editing First Appeared ON
: https://ad4sc.com